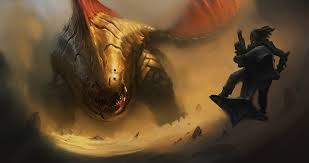 Samson Reynolds is the head of a working unit in a futuristic refinery. It's a place of dreamless sleep, sudden awakenings and the hum of cooling devices. A man confronting harsh working conditions, giving orders, taking care of work as usual.
But something strange is going on...
"The Light of the Beast" is the author's metaphor of hell: A place of suicide workers, angels and demons taking their shape in a material context. It's a hellish march against the nature of reality: Supernatural occurrences, suppressed memories and Alien wolfs lusting for blood.
Somewhere in the past lies the key to the future: An adventure beyond time and space, giving birth to a dialogue between desperate searchers, going deeper, uncovering the past, changing perspectives and doing battle against the Dark Lord himself.
Is there a way out of hell?
You can download the novella as a PDF from here:
http://zone.andreasingo.se
Read and enjoy!