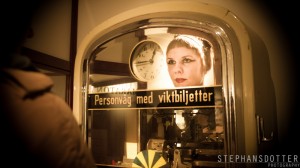 Most people will probably agree that coffee and Swedes… ehm, sweets are among the things that make life a little, little better – which is why we absolutely need them on our Steampunkfestival! And the whole affair becomes even better when there are funny, exciting, great things everywhere around!
During the whole festival, a market in the spirit of the 19th century will take place. We imagine it to be a mixture of classical and steampunky elements, i.e. confectionery and illusionists going together with crazy contraptions, goggles, and other cool attractions.
During the other half of the year 2013, you had the opportunity to apply for our market. Below, you can find a list of our confirmed participants. We are glad to welcome them and you on the Steampunk Festival / Swecon 2014 in June.
Jonas Andersson – pins, buttons, children's books.
Sarah Burchill, Glasvinge – Fascinators, silver- och glassjewellery.
Catahya – Fantasy Anthologies, book marks, sweaters.
Caroline Eklund, Nymla – Masks, hats, oddities.
Julia Elstring Högberg, Mytomsydd – Hats, clothes, corsets.
The English Bookshop - Books.
Fantastisk Podd – Books.
Jenette Fox, RGB Leathers – Leather accessories, bags, belts.
Anna Gable, Ambar Förlag – SF-books.
Lars Gustavsson, Ateljé Lars G – gold jewellery.
Historiska Kompaniet – Clothes and accessories.
Elin Holmerin, Undrentide – Books and jewellery.
Maria Kindgren, The Universe of Majjsan – Jewellery.
Oskar Källner and Eva Holmqvist, Fafner förlag – Books.
Pernilla Lindgren – Books and jewellery.
Kenneth Molander Åsblom – Old-fashioned shavings and whetting of knives and razors.
Billy O'Shea, Kingdom of Clockwork – Books.
Andrea Ottosson, Imperial Fiddlesticks Emporium – Fascinators.
Johanna Smedbakken – Jewellery made of clock pieces, matchboxes, candles.
Ylva Styffe – Secondhand clothes and  interior decoration items.
Ulf Svensson – sculptures.
Unicorn Craft – Handmade jewellery and accessories.
Anna Vintersvärd, Andra Världar – Books.
Richard Weale, author – SciFi-books.
Kristina Östlund, Scaramouche – Clothes and accessories.
Here you have an overview of where you can find the particular sellers.